Next Available Appointment
Welcome to our online booking center, bottom of page
Please note, Tammy-Lee is accepting new clients for Radial Shockwave Therapy, Nerve Therapy (Stimpod NMS460) and Dynamic Cupping only.
INFORMATION REGARDING COVID-19 PROTOCOL:
Please contact us and do not to attend your appointment if:
You have traveled outside of Canada in the past two weeks
You have a fever, cough, and/or difficulty breathing
You have had close contact with a person confirmed or suspected of having COVID-19
You have shown signs of any acute respiratory illness in the past 2 weeks.

Clients who have travelled outside of Canada or who have any of the above listed symptoms must self-isolate and call 811.
New massage therapy clients please book with Rhonda: (same clinic)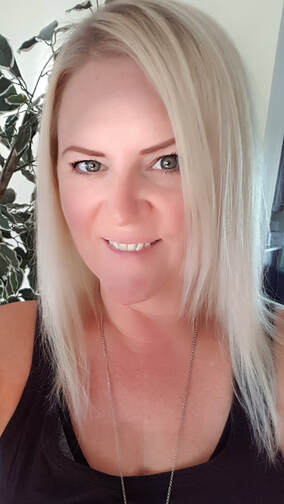 Rhonda Brimacombe, RMT: http://www.arraywellness.com/
MASSAGE APPOINTMENTS WITH TAMMY-LEE ARE ONLY AVAILABLE TO PREVIOUS MASSAGE THERAPY CLIENTS. (Not available to Shockwave Therapy, Stimpod, and Dynamic Cupping Clients.)
TREATMENTS WITH TAMMY-LEE:
ALL Treatments must be booked 3 in a row, approx. 4 - 7 days apart*
Exceptions:
Knees: 10-14 days between treatments
Cellulite treatments: 6 treatments (2 per week), 72 hrs between treatments (see Testimonials Tab)
*More treatments may be required, however you must book a minimum of 3 to begin with. Consistent, regular treatment is essential to achieving results. Please ensure you secure your 3 treatments to fit your schedule. Bookings are first come, first served and we want to give you the best opportunity for results.
$105 MANDATORY FIRST APPOINTMENT, 45 minutes assessment & treatment / first appointment (If you have never been to the clinic)
$85 Therapy Treatment, maximum 45 minute treatment (treatment time will vary and depends on the individual)
You MUST book a minimum of 3 sessions to ensure proper treatment.
To find the next available appointment, choose the service from the drop down bar, press the "NEXT" button, and on the following page, choose "NEXT AVAILABLE" to see appointment time.
NEW CLIENTS: Bookings will only be accepted when all 3 treatments are booked (1 assessment and 2 follow up appointments).