Superior Massage and Health, Inc.
Revolutionary Healing Technology
What is Microcurrent?
Video Courtesy: Pain Free for Life
( Tammy-Lee follows Dr. Hache's protocols for microcurrent treatment )
SEE TESTIMONIALS PAGE FOR MICROCURRENT SUCCESS STORIES:https://www.superiormassage.ca/?page=38965
Microcurrent is a revolutionary technology that helps to balance and restore the body's electrical system by delivering electrical impulses directly to the body. Even though it was invented over 100 years ago, it is only now catching the attention of the public. Now that word is starting to spread, we often hear people ask, "what is microcurrent, exactly?"
In contrast with other types of electrotherapy such as TENS, a microcurrent device uses the same types of electrical frequencies found naturally in the body itself. These are extremely low frequency impulses -most often between 0.5 and 2500 hertz.
The body communicates with itself through electrical impulses. When we apply specific frequencies of electricity to injured tissues, these microcurrent impulses allow us to communicate with the brain in its own language.
Proper application of microcurrent corrects channels of electrical communication between and among cells, and between cells, nerves, and brain. This helps to restore damaged portions of your body's bioelectric field back to normal, addressing and clearing energetic blockages within your physical body.
This improved intercellular communication accelerates the healing process. It can help to reverse even long-term issues of tissue damage and/or stubborn cases of chronic pain that do not respond to any other type of treatment.
How Safe is Microcurrent Therapy?
Electricity has actually been used since ancient times for healing purposes. But for many people, the thought of using electricity in a clinical setting brings to mind visions of brutal electroshock therapy. Rest assured, this isn't that! In fact, the electricity generated by a microcurrent machine is quite different from even the TENS device in use today by some practitioners.
Because it uses extremely low frequencies, microcurrent therapy is so body-friendly that it doesn't disrupt, shut down, or cause shock or injury to the body's systems. It also doesn't make you feel well when you're not, like many conventional pain treatments. Instead, it gently enables the body to restore function and get back into balance.
MICROCURRENT FOR EYE HEALTH!!! https://www.forbes.com/sites/meggentaylor/2021/07/27/would-you-try-microcurrent-to-help-slow-down-macular-degeneration/?sh=7e54b17445a0
Video Courtesy: Pain Free for Life
See the fast results on the face:
PEMF Waves
Pulsed Electromagnetic Fields (PEMFs) & Microcurrent from Pain Free For Life on Vimeo.
SCIENTIFIC STUDIES courtesy AVAZZIA : https://www.avazzia.com/about/microcurrent-research/
TREATABLE CONDITIONS:
ADHD
Adnexitis
Allergies
Amblyopia
Anxiety Disorders
Arthritis
Asthma ( Bronchial )
Astigmatism
Bell's Palsy
Bladder and Pelvic Floor Pain
Bronchitis
Bursitis
Carpal Tunnel Syndrome
Cataracts
Chronic Fatigue Syndrome ( Fibromyalgia )
Contusion ( Bruise )
Craniocerebral Injury
Complex Regional Pain Syndrome
Crohn's Disease
Cysitis
Diabetes
Eczema
Ear Infection
Endometriosis
Erectile Dysfunction
Fibromyalgia
Fracture
Gastritis
Gastroparesis
Gallbladder Problems ( Acute and Chronic)
Gastroesophageal Reflux Disease
Glomerulonephritis
Headache Syndrome
Hematoma
High Blood Pressure
Inflammation
Low Blood Pressure
Laryngitis
Lower Back Pain
Lymphadenitis
Macular Degeneration ( Dry )
Mastitis
Muscle Inflammation
Myopia
Natural Face Lift
Pancreatitis ( Acute and Chronic )
Peripheral Neuropathy
Phantom Pain
Plantar Fasciitis
PTSD
Scoliosis
Sore Throat
Tooth pain/ abscess
Pleuritis
Plexopathy
Pneumonia
Prostatitis
Psoriasis
Pulpitis
Rhinitis
Scar Tissue
Sciatica
Sinusitis
Shingles
Spondylitis
Tendovaginitis
Tinnitus
Toothache
Tracheitis
Trigeminal Neuralgia
Uterine Fibroids
Variocele
Wounds
Pictures Below are taken from a webinar and the results of Dr. Hache at Pacific Health Options in Comox, BC and the Instructors at Pain Free for Life, the Protocols and Training Tammy-Lee follows:
Electric Arc burn, 2 weeks healing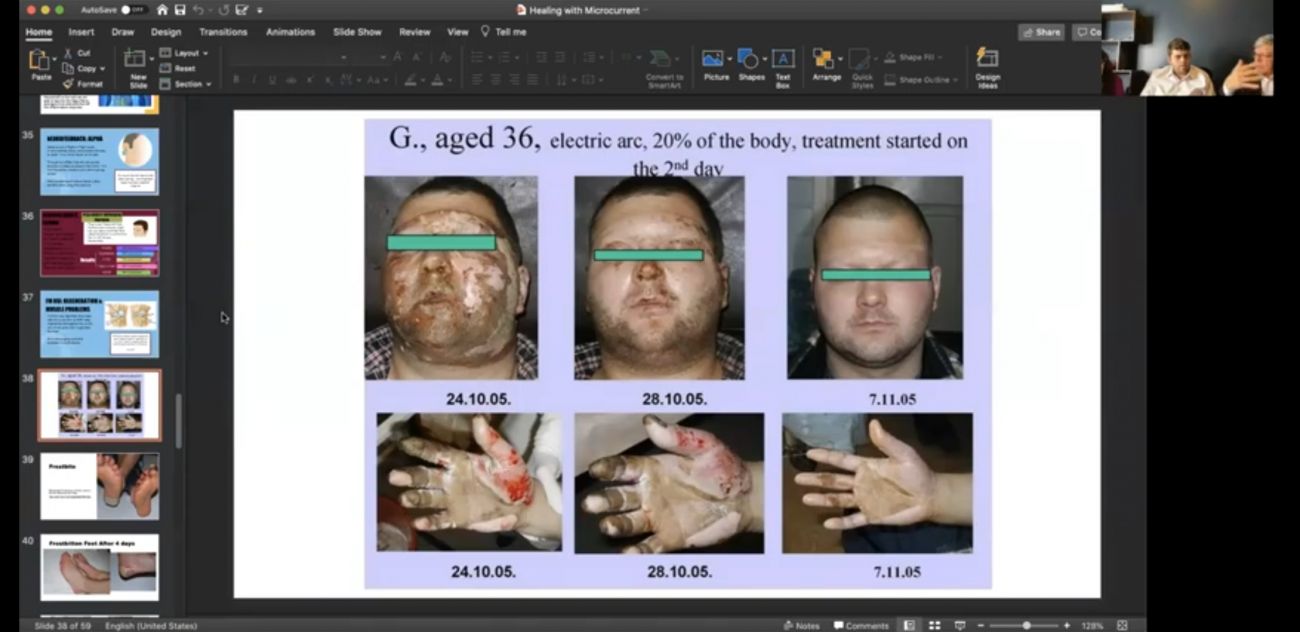 Frostbitten Feet Scheduled for amputation, 4 days of treatment, Amputation surgery was cancelled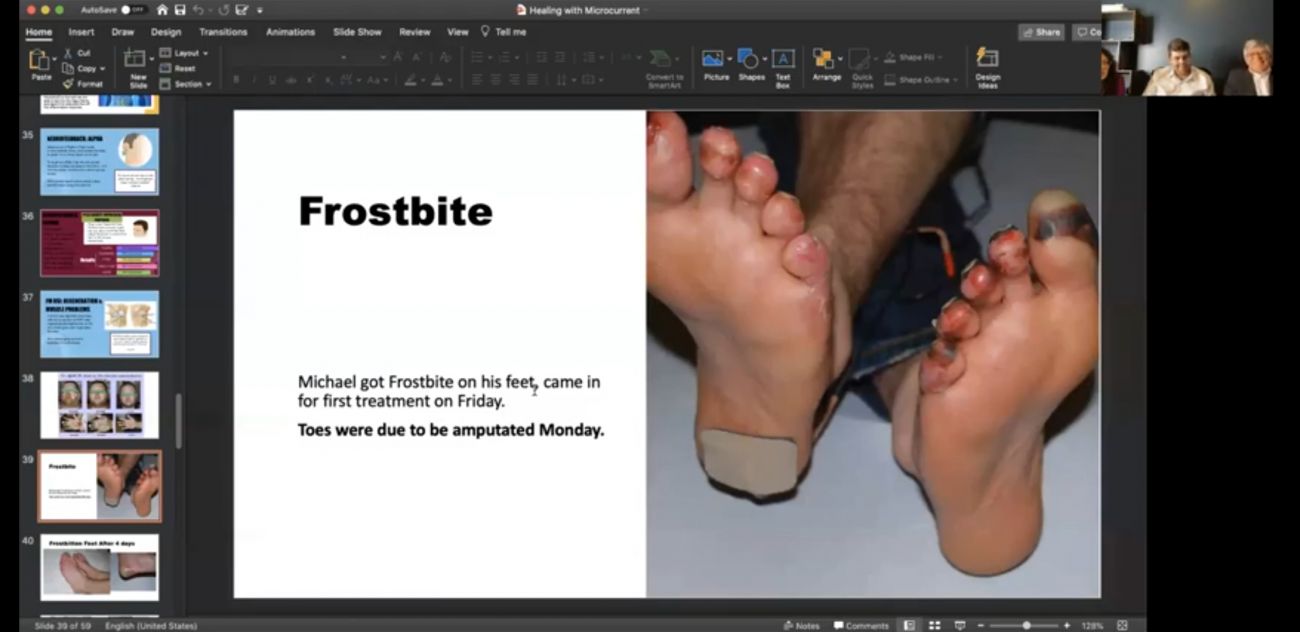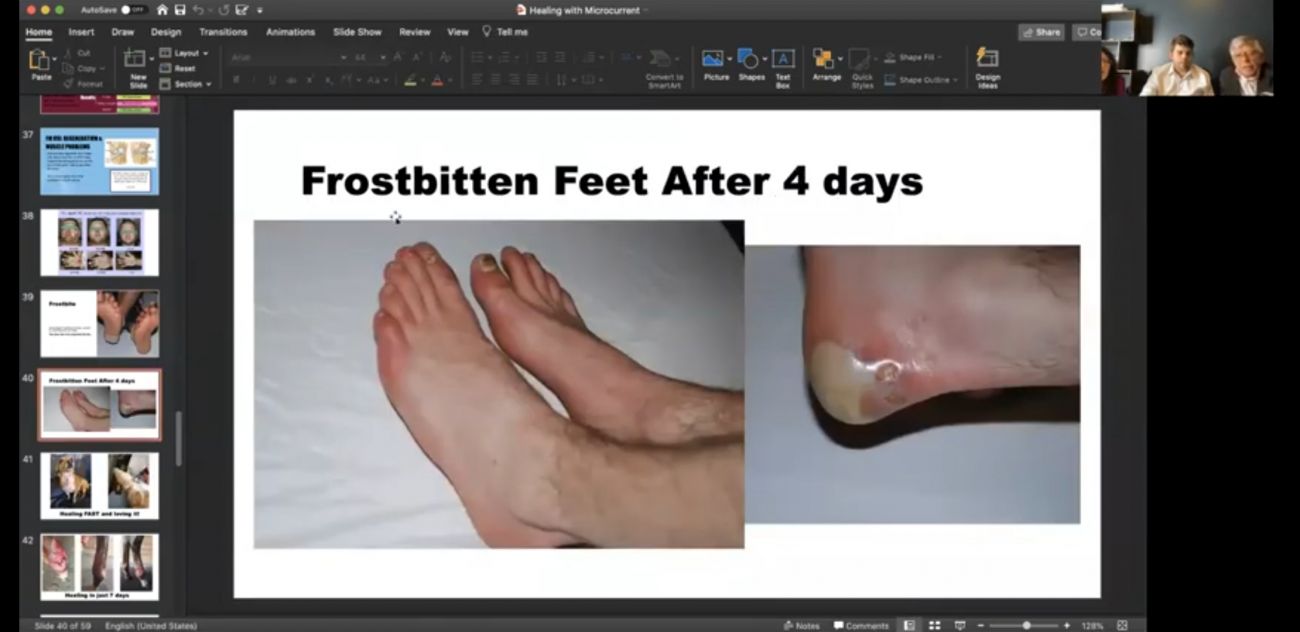 Skin Graft to repair an injury to a foot ( graft taken from forearm ). One day of healing between each picture for a total of 4 days from far Left to Left on second pic: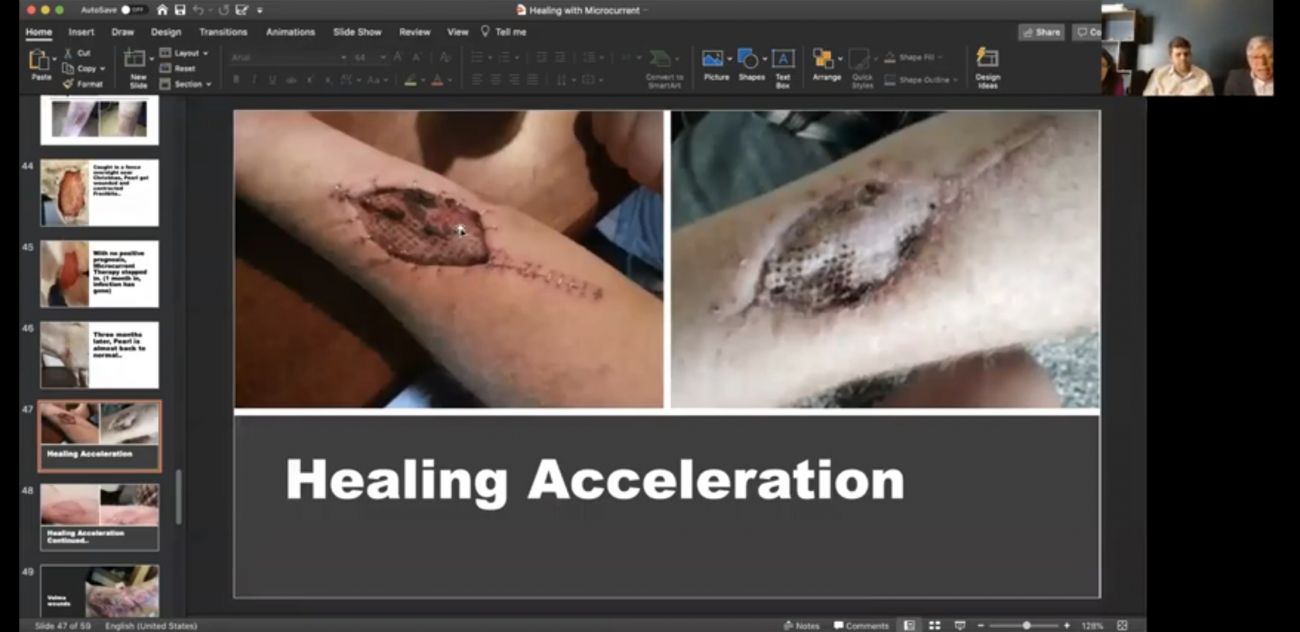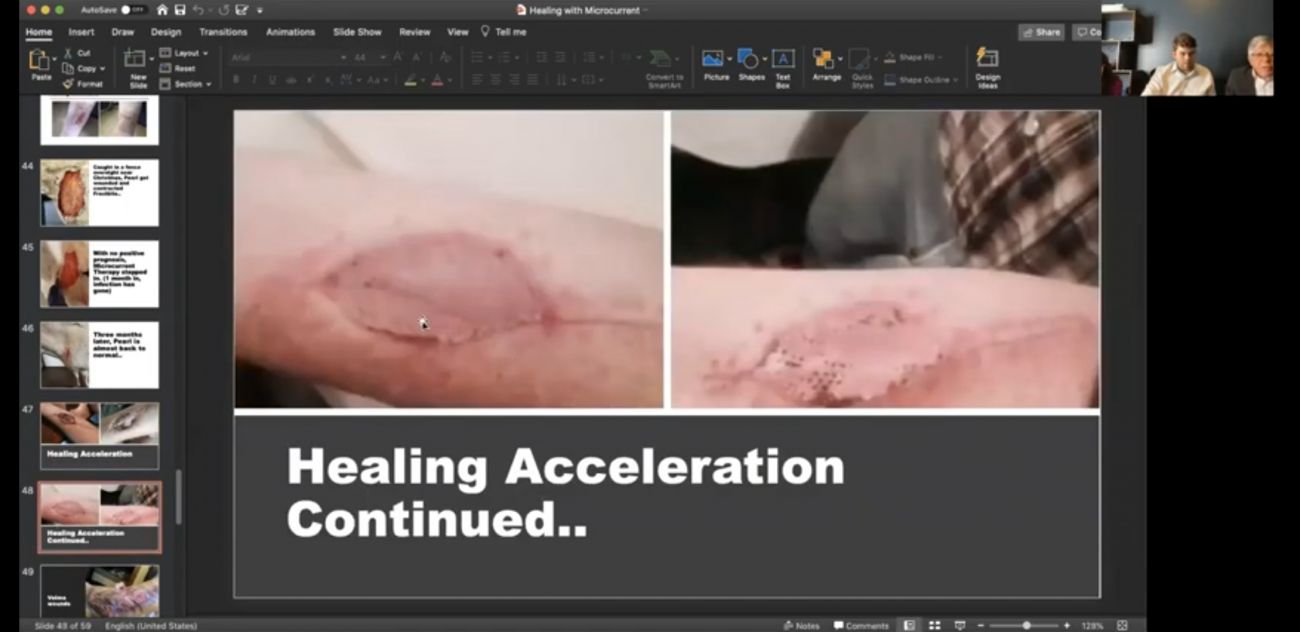 Young Horse injury: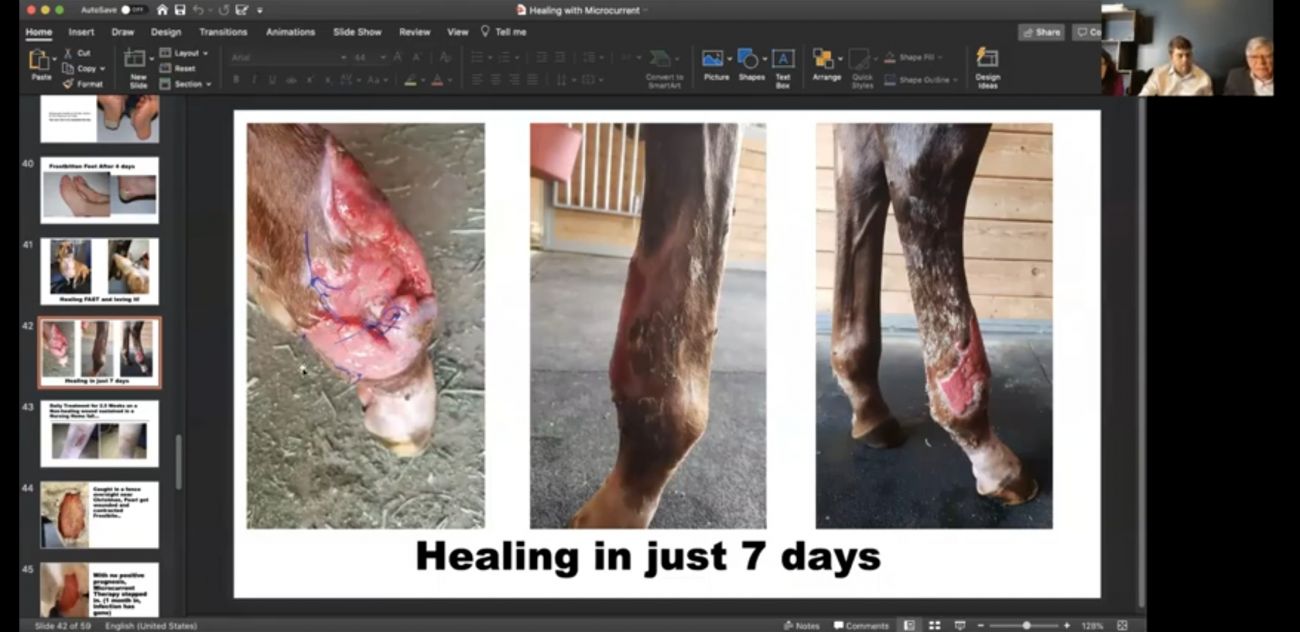 3 minute scar tissue work: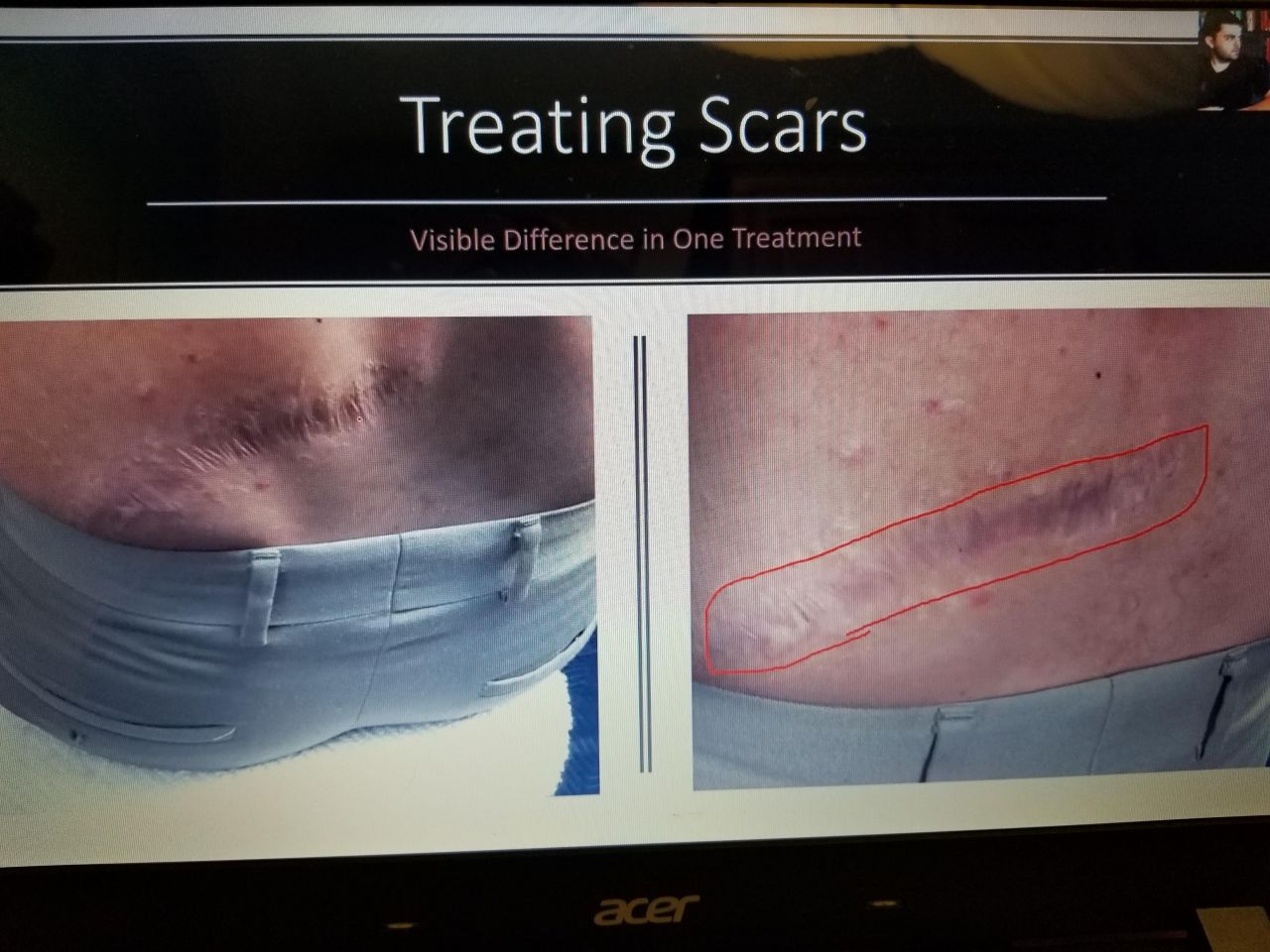 BOOK ONLINE: https://www.superiormassage.ca/?page=38848